Mentor UT Ultrasonic Flaw Detector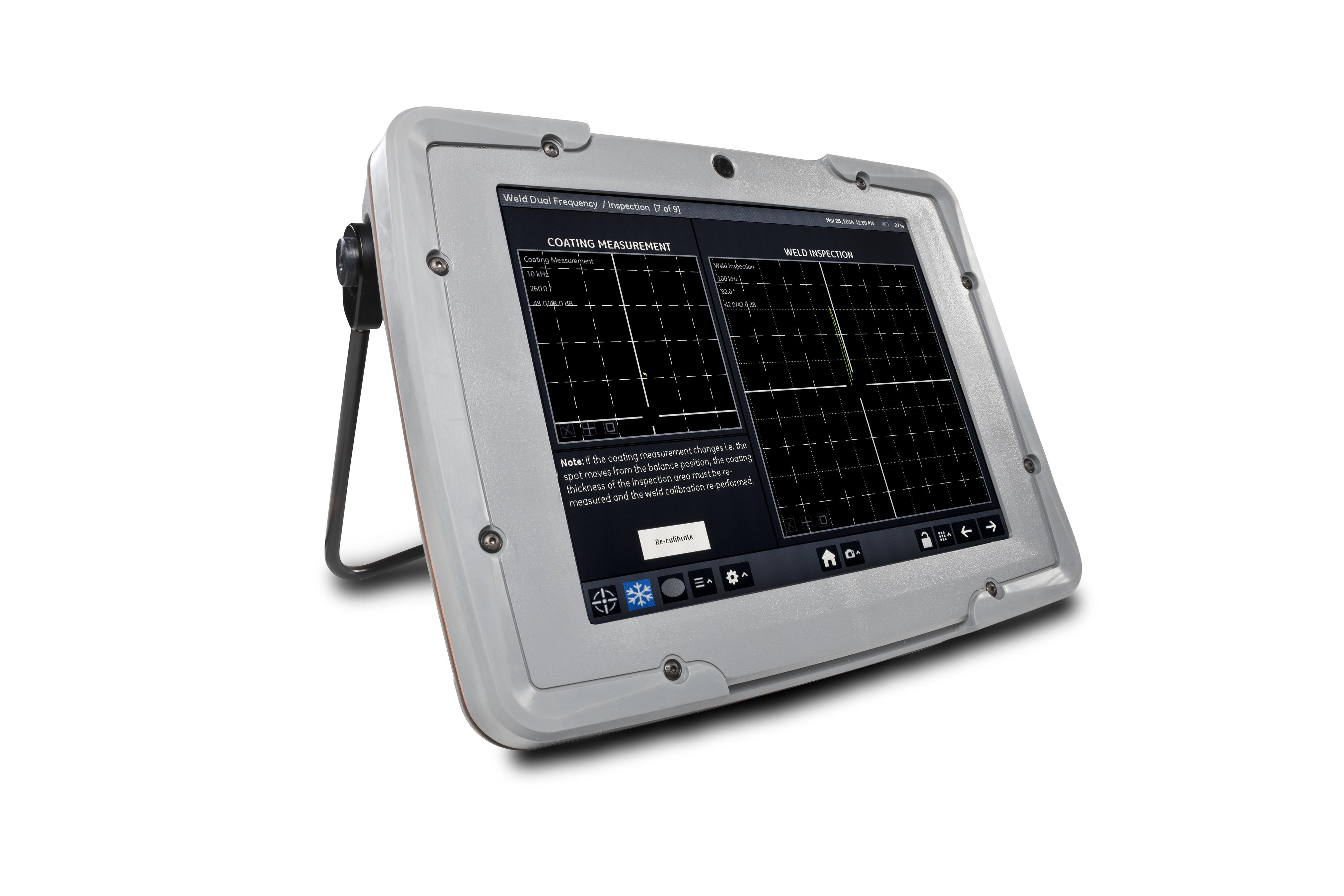 Description
The powerful next generation of UT inspections has arrived with the Mentor UT Phased Array Flaw Detector. Take the guesswork out of ultrasonic flaw inspections using the most accurate and intuitive tool on the market today.
The entire UT flaw detector system is housed in a glove-friendly touchscreen tablet that's as easy to use as a smartphone. Pre-loaded Mentor Create software is fully customizable, allowing for user-defined menus and workflows (apps) for step by step guidance through the inspection process– from calibration to probe location to analysis. Confident and educated users mean that even the most complex inspections are performed consistently every time.
Mentor UT is the first ultrasonic device to easily allow wireless connectivity and live streaming, so inspectors can get real-time second opinions when they need them. That same wireless cloud connectivity enables Mentor UT to remotely generate comprehensive inspection reports on users' desktops with the click of a button.
A process that used to be cumbersome and complicated has been made simple thanks to the most comprehensive end-to-end UT solution available.
Mentor UT is ideal for any industrial application:
→ Corrosion
→ RotoArray
→ Boiler tubes
→ Welds
→ And more!
Key Solution Characteristics
High-performance design powers effiency

Mentor UT was designed around user needs. Its intuitive glove-friendly touch screen and a durability rating of IP65 allow for more accurate and efficient inspections, under any industrial conditions.

Perform inspections confidently using Mentor UT's powerful 32:32 phased array flaw detector (upgradable to 32:128) with conventional UT channel and 18kHz pulse repetition frequency (RPF).
Perform smarter end-to-end inspections with confidence

Ensure that UT flaw detector detection inspections are performed consistently every time by custom-tailoring workflows (apps) to guide users through the calibration and inspection process step by step. On-board wireless connectivity and data export capabilities streamline one-touch reporting and analysis (offline analysis software included).

On-demand live support empowers inspectors to make on the spot maintenance decisions anywhere, anytime.
Unmatched versatility

Mentor UT also features unmatched probe versatility. Choose from commonly found Tyco or Ipex probe connection options, or industry-standard Phasor-style connector for improved probe compatibility.

This device also easily pairs with BHGE's industry-leading dual-element linear DM probes for corrosion inspection, linear array probes for weld and composite inspection, as well as a wide variety of commercially available scanners. 

Product Data Sheet

Earn
0
reward points with this purchase
Add This Product To Your Favourites