Johnson & Allen Jay/Jayson Pac NDT Battery Pack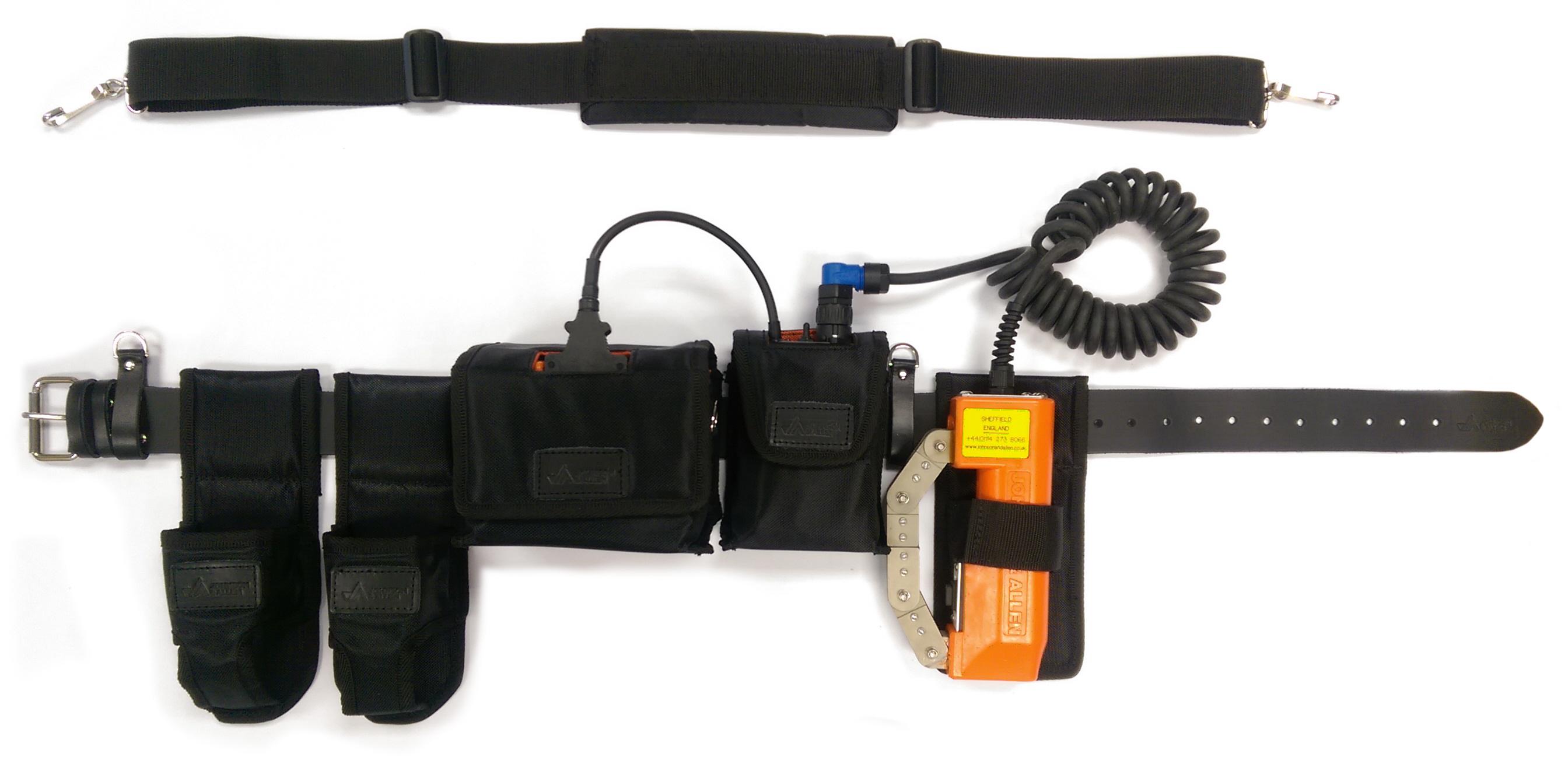 Description
NDT YOKE BATTERY PACK
Can be supplied with a JAY, JAYSON or JAYMI yoke
---
AC 'EAZY' Powerbelt for Portable MPI
Using the market proven JAY and JAYSON yokes as a base, Johnson & Allen researched and developed ways of making them portable. Unwilling to retreat from this task and using DC yokes as an easy way out, Johnson & Allen sought a way of maintaining the sought after 'skin effect' created by AC yokes while still having the unit powered by a lightweight battery - The skin effect producing the highest levels of defect detection clarity for surface and near surface defects. The result was the 'AC-EAZY' Powerbelt; A tool-belt design that can convert 12V DC into 110V AC.
For increased comfort during long shifts we now supply every JAY-PAC with a padded shoulder strap as well. 
---
Handheld Portable AC Electromagnet
For ease of use and increased safety Johnson & Allen fit the JAY and JAYSON with flexible curly leads and packaged them with the Powerbelts to form the JAY-PAC's,JAYSON-PAC's and JAYMI-PAC's.
No long trailing cables and easy to store when not in use.
---
Wave Form Generator
The wave form generator in the JAY-PAC produces a stable supply that closely mimics a normal mains AC supply as opposed to using pulsed DC which generally gives a lower level of inspection clarity. The generator also features auto-sensing functionality which will supply the correct voltage to the yoke when loaded.
The wave form generator connects to the battery via a heavy duty snap on T connector which is quick to remove when necessary. For customers with older generation wave form generators, a T connector cable adaptor is available to connect to the latest battery.
---
16Ah Battery Pack
The 16Ah LiFePO4 battery included in the JAY-PAC holds enough charge for performing a typical 8 hour inspection shift while being one third of the weight of a traditional lead acid battery.
A compact high efficiency 4A charger is supplied as standard which will fully charge the battery pack in 4-6 hours – Although for operators wanting faster charges a 10A Fast Charger is available which will charge the unit in 2-3 hours.
The battery pack also features a fuel gauge function so operators can check the remaining charge left in the battery with a single press of a button without having to disconnect the battery or removing it from its pouch.
The unit is completely sealed and is waterproof to IP64 making it suitable for offshore applications too. Additional safety features include overcharge, thermal, over-current and short circuit protection with the battery pack conforming to standard UN 38.3 – The ONLY relevant standard for batteries of this type.
Product Data Sheet

Earn
0
reward points with this purchase
Add This Product To Your Favourites