Johnson & Allen JAFIL Walter Filtration Unit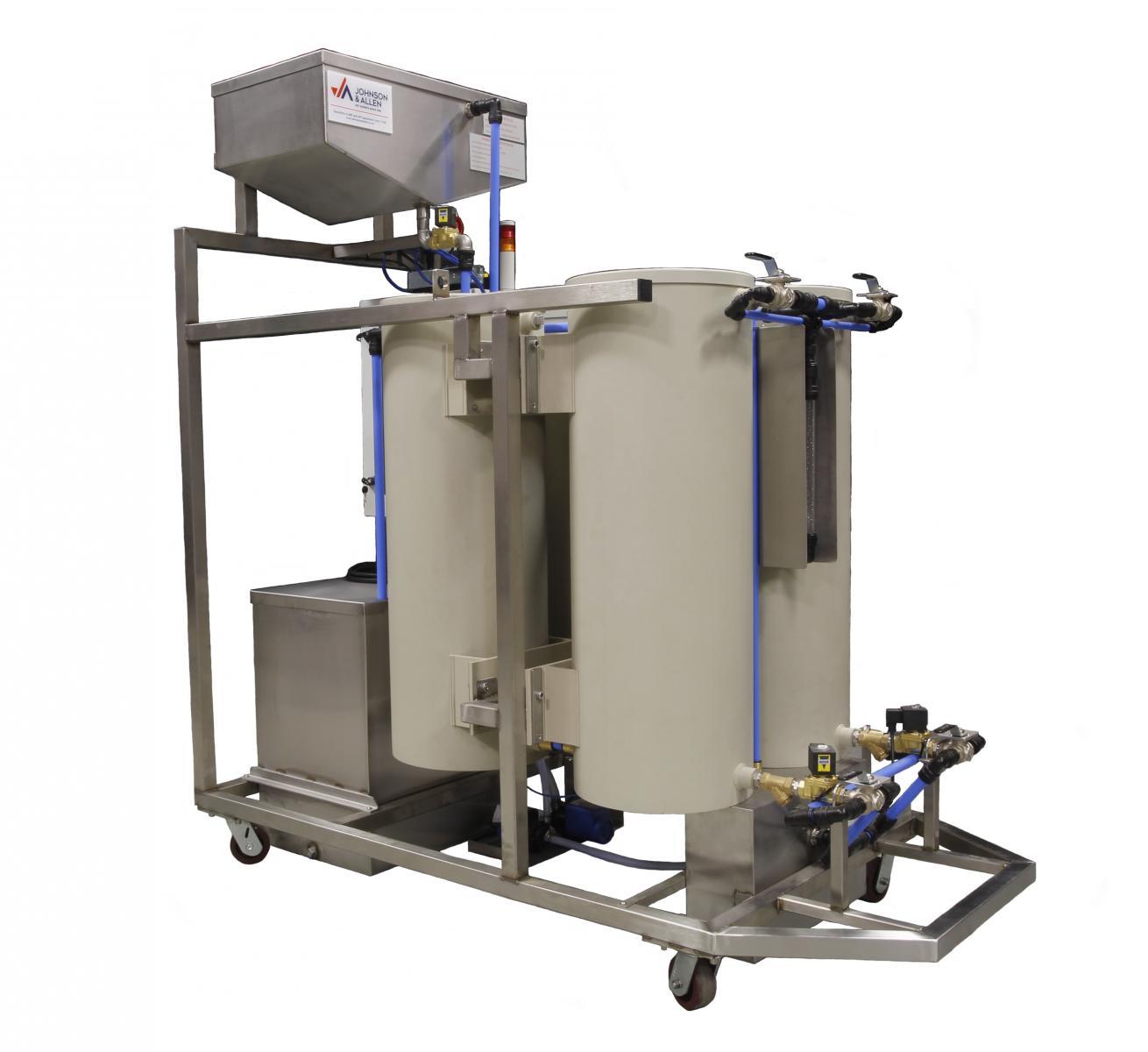 Description
Dye Penetrant Waste Treatment
JAFIL is a complete filtration system designed to process water containing Hydrocarbon contaminates. Hydrocarbon contaminates are a byproduct of using dye penetrants and are typically environmentally hazardous which can make it difficult to dispose of them. JAFIL uses Activated Carbon Filter Bags which are easily replicable bags filled with small active Carbon granules to filter these chemicals and allows the processed water which is then environmentally safe to be disposed via a foul drain.
JAFIL is a simple yet effective design requiring only occasional filter bag changes with no pre-treatment fluids or specialised cleaning regimes necessary. This makes JAFIL comparatively cheaper than ultra-filtration units while achieving similar results. Ideal for any industrial application where dye penetrants are being used regularly.
---
Removes 98% of Contaminants
JAFIL will remove more than 98% of contaminants in a single treatment cycle. The JAFIL system is fully automated when connected to a wash/drain station and is a pumped system to maximise processing volume.
Safeguard float switches mounted on the receiver and header tanks to prevent overflowing with audible alarm and warning lights to notify operators when system is at maximum capacity.
---
Activated Carbon Filter System
Activated Carbon filter bags will typically last up to 270 processing hours. JAFIL is fitted with a countdown timer to notify operators when saturation levels should be checked which can be adjusted to suit waste concentration. JAFIL includes a sight glass with built-in UV light so saturation levels can be checked.
---
Versions Available
| | |
| --- | --- |
| JAFIL45 | Processes 45 Litres / Hr |
| JAFIL90 | Processes 90 Litres / Hr |
---
Oil Skimmer
Johnson & Allen manufacture and highly recommend an Oil Skimmer for customers using post-emulsified penetrants in their FDPI processes.
The Oil Skimmer consists of a series of filters with drainage taps which remove any penetrant floating on the surface of waste washing before the rest liquid is treated by the activated Carbon. Failure to remove this film can greatly reduce the life span of the Activated Carbon Bags by contaminating them and cogging them up.
This unit is not required for water washable penetrants because they are already emulsified.
Typically the Oil Skimmer should be drained once a week but this will depend on usage.
---
Product Data
Input 230/400VAC
Fully automated pumped system to maximise processing volume
Safeguard float switches mounted in the reciever and header tanks to prevent overflowing
Stainless steel construction
Sight glass to indicate when filters need replacing
Low operating costs with custom long lasting active Carbon filter bags
Durable Polypropylene filtration towers
Mounted on casters for easy re-siting
Product Data Sheet

Earn
0
reward points with this purchase
Add This Product To Your Favourites