Elcometer FD800 Ultrasonic Flaw Detector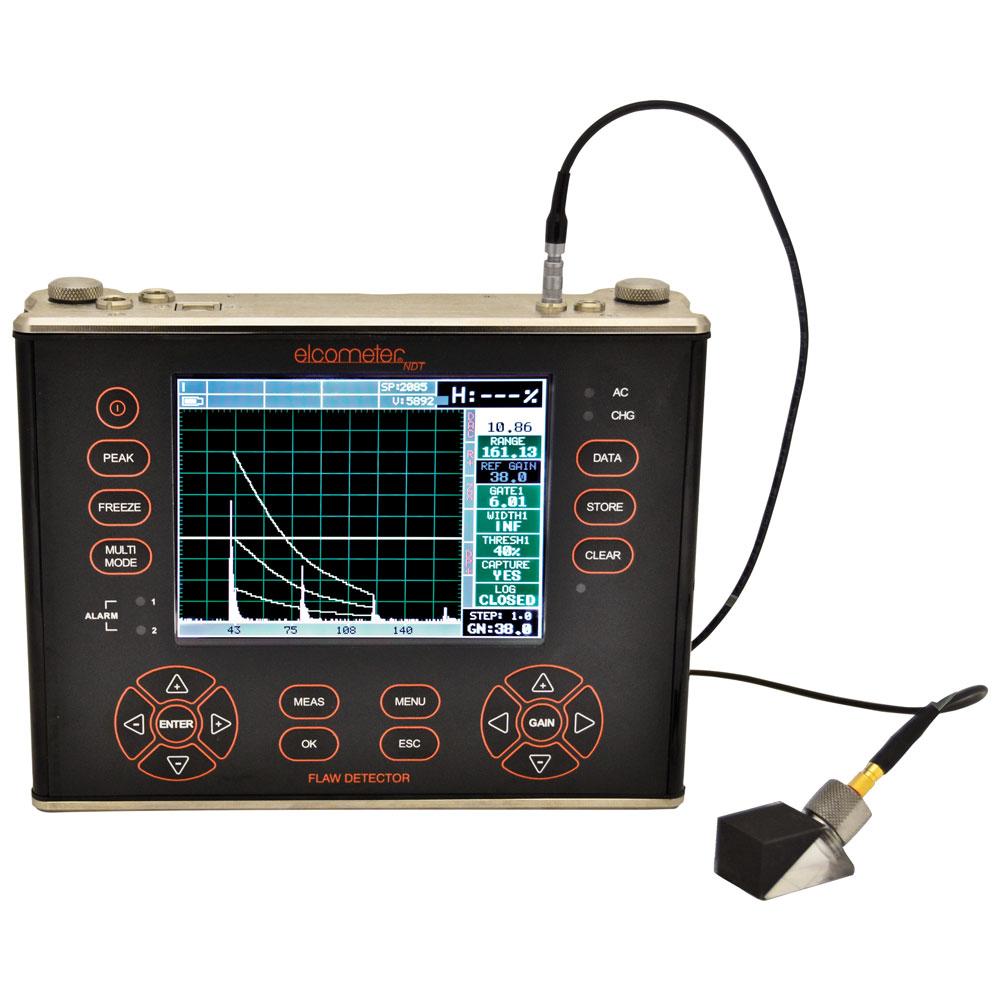 Description
The bench-top FD800 flaw detector range combines state-of-the-art flaw detection with advanced material thickness capabilities.
Designed for use in the laboratory these gauges are the tool you need for all your flaw detecting needs.
The Elcometer FD800 Bench Top Flaw Detector is available in two models: FD800DL and FD800DL+.
The time corrected gain (TCG) feature  automatically compensates for sound attenuation through a material, further increasing the performance of the gauge.
Within the grid batching of the FD800DL+ the user has the capability to enter 'OBSTRUCT' on to the grid for easy identification of inaccessible locations to measure.
The FD800DL+ has a 6Gb internal memory and an external SD slot which allows up to 64Gb with full data logging via RS232 data output to ElcoMaster® data management software.
Features:
Blanview sunlight readable QVGA TFT colour display
Sizing Toolkits: DAC, AWS, TCG, DGS
Pulse Repetition Frequency: 8 to 333 Hz, adjustable
Screen Refresh Rate: 60Hz
Detection: Z-Cross, Flank & Peak
Automatic: probe zero, probe recognition, and temperature compensation
Measurement: Variety of modes to address a number of applications
Large data storage: 6Gb internal & up to 64Gb external SD slot
Multiple formats: Alpha numeric grid and sequential with auto identifier
Up to 12 hours of battery life
Download to ElcoMaster® data management software
Product Data Sheet

Earn
0
reward points with this purchase
Add This Product To Your Favourites